Kirkliston COVID-19 Isolation Portraits
Which came first, the chicken or the egg? You'd expect a book to come about because of a publisher. In our case, a publisher came about because of a book.
Arachnid Press grew out of the remarkable success of Carolyn Henry's superb compilation of 'Kirkliston COVID-19 Isolation Portraits'.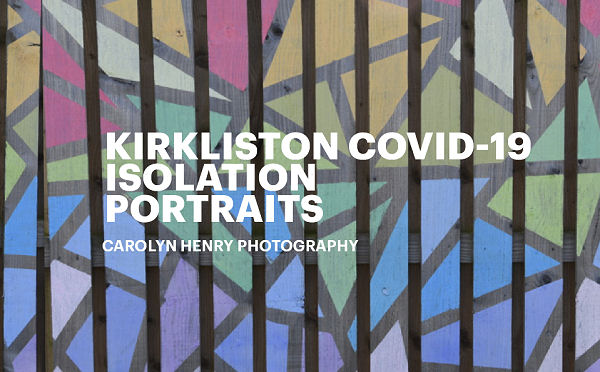 The story of the book is told on this page. Suffice it to say that Carolyn's production of her book brought about the realisation that her skills, combined with those of Maureen Lussey, owner of the highly successful website Undiscovered Scotland, and those of author Ken Lussey, gave us everything we needed to begin to establish Arachnid Press Ltd as an independent Scottish publisher.
About The Book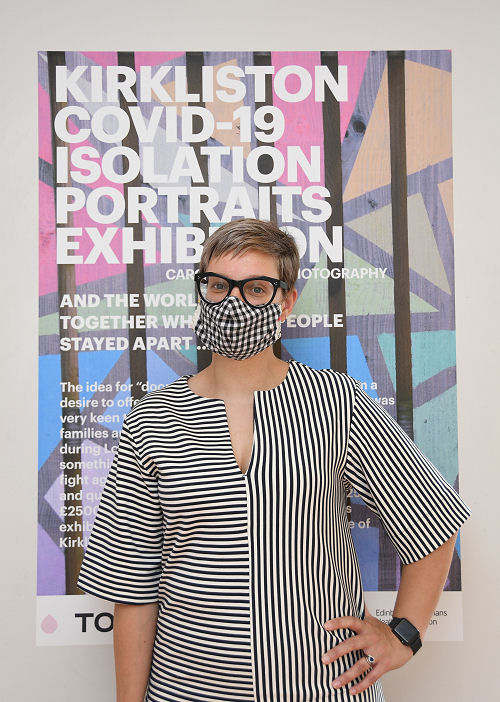 On 10 September 2020, Carolyn Henry oversaw the installation of an exhibition of photographs from 'Kirkliston COVID-19 Isolation Portraits' at St John's Hospital in Livingston.
She told the story behind the photographs in a Facebook post on her Carolyn Henry Photography page that day:
'Today was a SUPER exciting day for me. Back when I offered doorstep portraits during lockdown I did it as a way to improve my own mental health and to keep my camera in hand as all work dried up. Never in my wildest dreams did I expect to include so many households, to form new friendships, to publish a book...let alone that I'd help raise over £3,000 for the Edinburgh & Lothians Health Foundation COVID-19 appeal.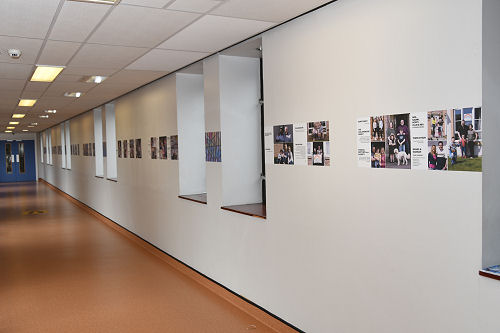 'A few months in as the book was at the printers and all photos had been taken, I was contacted by Tonic Arts (a part of the ELHF who place art in hospitals to benefit patients and staff and to brighten up the wall space!) and asked if I'd consider exhibiting some of the portraits. We decided on vinyl spans - pages taken directly from the photobook and incorporating the true voice of my community. I cannot tell you how surreal this is for me and I cannot tell you how truly grateful I am that I've been able to do this - my very own exhibition! I hope it raises a smile and touches some hearts. My wee thank you to our local NHS superheroes... CHP x'